Star Wars The Mandalorian #1 CGC 9.8 SS Signature Series Sigby Georges Jeanty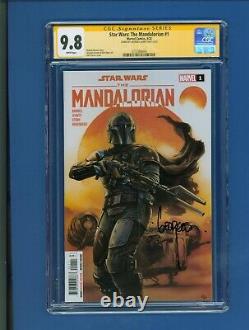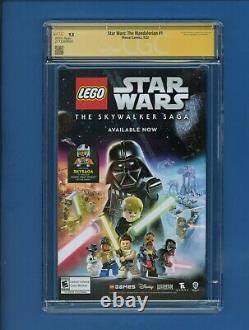 ALL SLABS ARE SCANNED FRONT AND BACK. Wrapped in bubble wrap and tagged with fragile stickers. Any scratches or broken pieces will always be mentioned if I see them. If you need specific pictures outside of the scan, please feel free to message me.
Attention, buyers of CGC slabs: virtually every CGC slab from 2016-up has what are called "Newton Rings", the rainbow effect made when the outer plastic of the case comes into contact with the inner plastic of the well. The book inside the well is not being affected in any way by this. If it's a "new" slab, you should assume if has Newton Rings to some degree.
I have no control over this. If I could, I would. If Newton Rings are a problem...
And I don't blame you if they are... Please ask about them prior to making an offer/purchasing, and I will do everything I can to let you know the severity of the issue. Check out my other items in my store!