IDW CGC Signature Series Graded 9.8 Megaman #1 signed by Scottie Young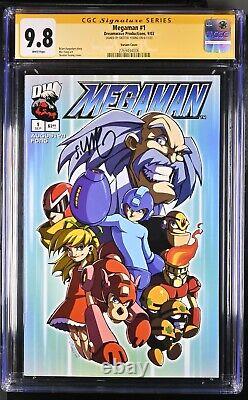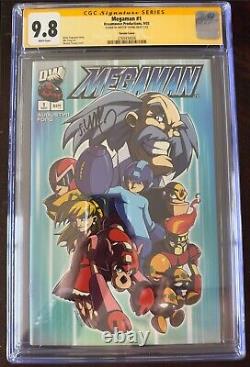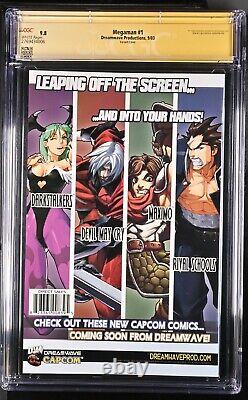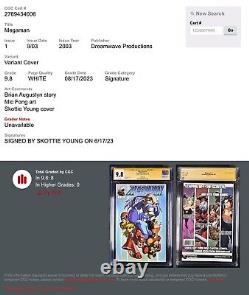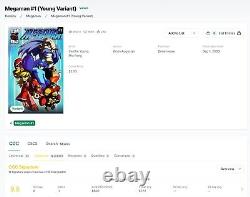 IDW CGC Signature Series Graded 9.8 Megaman #1 signed by Scottie Young. Case Fresh, just back from being graded at CGC. (See pictures of CGC Census numbers). What is the definition of solid investment? The commodity doesn't lose value or gains modest value over time.
Basically the book adds value to your collection and isn't a boat anchor. Why is the price so low? Becoming a CGC dealer was a bit of a process, it provides me discounts and there is no way I'm jeopardizing it by delivering anything but excellent service. If you a unsatisfied with anything, let me know and I will fix it, or find someone to fix it, my priority is to make this a 5 Star Experience because I want to sell you more comic books for a very long time.
This is the type of service I would like to provide, within reason of good taste. CGC is the independent grading company that will witness signatures, assign grades to comics and encapsulates the books in thin water proof plastic (called the "inner well") and then in a hard plastic tamper proof case. It makes a great display piece and the grade is the grade. CGC is the leading grader in the comic book industry over the last 25+ years. When a big book sells like Detective Comics #27 (first appearance of Batman) or Action Comics #1 (first appearance of Superman), they are always graded by CGC. What does "Behind the Nerd" do? I commoditize nostalgia, meaning my goal is transport you back to time of when that comic book was created when you hold the CGC case in your hands. Maybe it's a book from your childhood that you want back in your collection... Or maybe it's a book signed by the creator and holding the CGC book brings you closer to that creator. Stan Lee said it best Comic Books are like boobs, they look great on a computer, but I'd rather hold one in my hand.